Why Do Freezing Pipes Burst?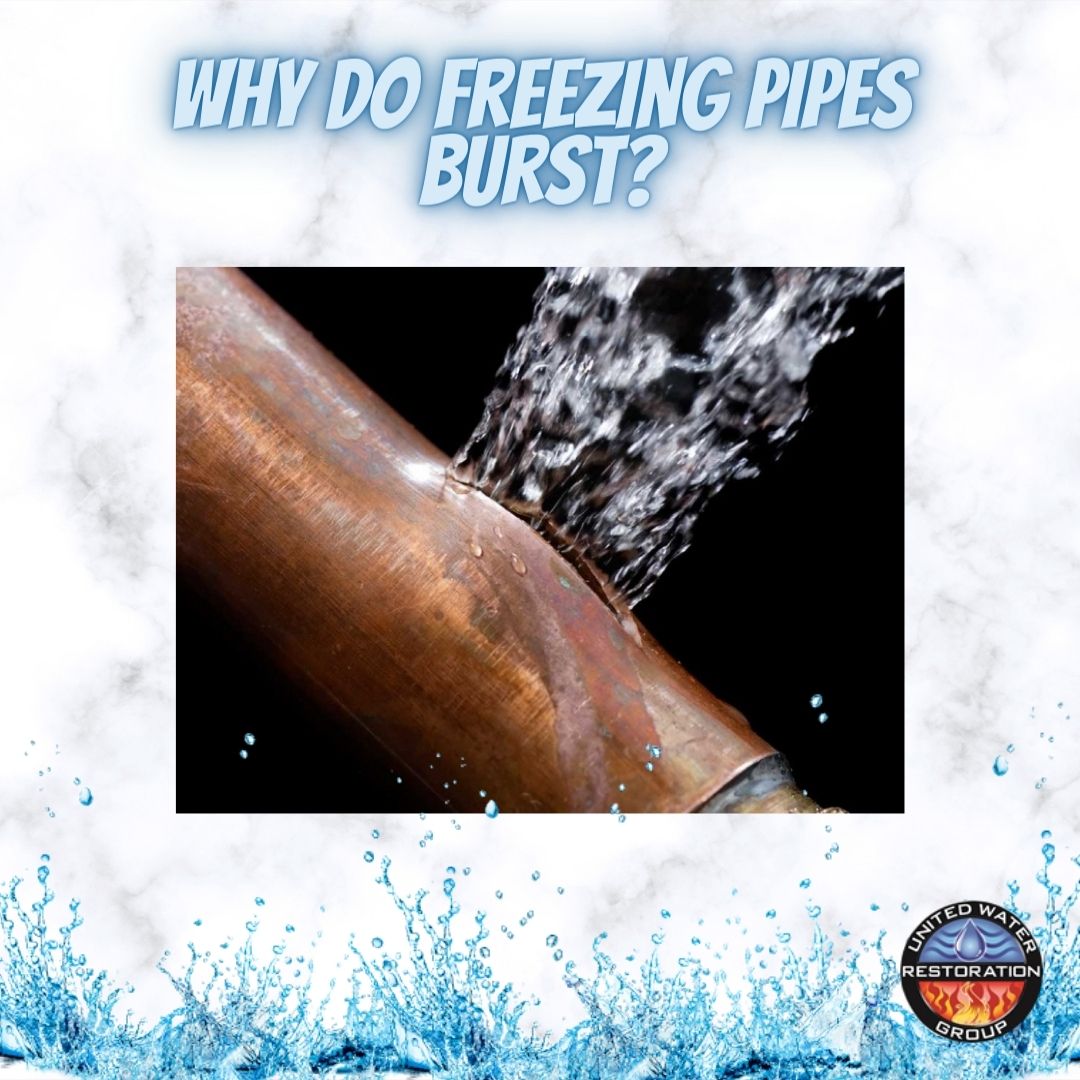 THE QUESTION A LOT OF PEOPLE HAVE BEEN ASKING DUE TO THE COLD WEATHER BURSTING PIPES LEFT AND RIGHT
---
Why Do Freezing Pipes Burst?
You may think that it's due to ice expanding in the pipe but they actually burst because of pressure! It's a common misconception that ice is the cause of bursted pipes!
---
Here is the real reason why pipes burst in the winter:
As the ice expands, it pushes water toward the closed faucet. This causes an immense amount of water pressure to build between the ice blockage and the faucet. Eventually, the pipe ruptures under the pressure, usually at a spot where there's little or no ice!
Pipes will start to freeze when the outside weather is 20 degrees Fahrenheit and under. Frozen pipes work fast! If you don't have any type of heat source, it will only take 4 to 5 hours to collect the ice, build the pressure and burst the pipe(s)!
---
For a more in depth explanation of why pipes burst in the winter, check out this video:
---
If you experience
water damage
due to a pipe burst,
contact
UWRG of Colorado Springs! We specialize in Water, Fire, Mold & Sewage and strive to be on site within an hour in most locations!
719.418.2271
Contact us today for a FREE visual assessment!